Buyers guide to clubman kits
Building a clubman represents a significant investment in both time and money. It is surprising how many people embark on a project of this scale without understanding what it will actually cost, and how long it will take to complete. Try to anticipate any "cost blowouts" before you select a particular brand of kit. Once you purchase a particular brand you are committed to finish the project no matter what the cost ends up. Be thorough and make sure you understand every cost up front.

At all times remember that your end goal is to drive your car. A kit that requires lots of fabrication and metalwork simply delays your end goal. Build time should be viewed as an obstacle to enjoying your clubman.

At first all the clubman kits seem to look much the same. It is only when you look closely at the kit contents that you realise there are some enormous differences in the contents and the quality of parts provided. A kit that costs $5000 less that another may require much more than and additional $5000 by the time you add the interior trim, vented brakes, instruments, shocks, springs, wiring, fuel tank; the differences can be surprising.

Understand what you get for your money. Ask for a full parts breakdown, right down to the last component and compare what you get with each brands kit. You can use one vendors parts listing to identify components missing from another. Decide on a target configuration and use a computer spreadsheet to make comparisons.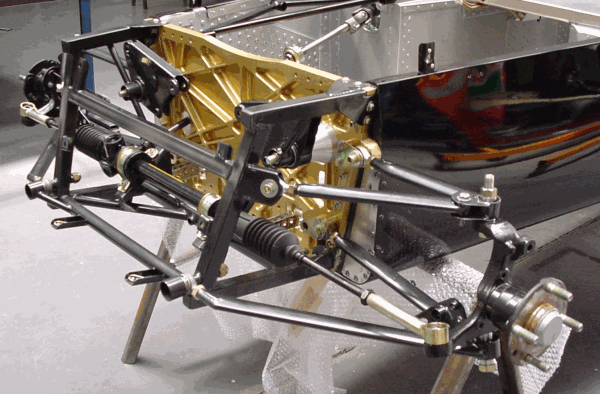 Look closely at the components offered – whilst secondhand parts are quite satisfactory in certain cases, ensure that they are sourced from a late-model, widely-available vehicle. Can you still buy these components new from the car company, or are wreckers your only choice?
Avoid any fabrication or metalwork. Some kit manufacturers expect you to cut out sheet metal and bend up footwells, bonnets and other brackets. Without specialised sheetmetal equipment and experience the end product will not look professional and invariably takes several attempts to get right. The end result will be a second rate finish and you will have to purchase additional material. Beware of kits that include large number of rivets, these manufacturers know how time consuming fabrication can be and have decided to leave this out of their kit. Remember your end goal is to drive your car and not installing hundreds of rivets or welding up vital suspension brackets.
Get references from people who have recently completed cars. Find out what the real final cost was, how long did it take, how easy was road registration, how much owner fabrication was required. Did they really enjoy the building experience? Some people keep spreadsheets of assembly costs, which can be an invaluable decision tool.
Ensure you fully understand road registration requirements for the state you live in as the registration requirements do differ. The PRB range can be registered Australia wide without any chassis modification. Some other brands require changes to the standard chassis in certain states, which could highlight a deficiency or safety weakness in the base chassis.
Remember that a promise is not enough. If a vendor dismisses a question about road registration or similar with a "That's not a problem" be suspicious. The vendor should be able to provide a satisfactory answer your question and be able to provide supporting documentation where required.
Now you have considered all the costs, fabrication requirements, and road registration requirements don't forget your original goal. You want to drive and enjoy your clubman. You should also make sure that your car will be able to race, and is warranted by the seller for track use – some kits specifically exclude the use of the car on the race track, providing no warranty and taking no responsibility for any failures occurring whilst on a racetrack.
The Confederation of Australian Motorsport (CAMS) maintains lists of clubman that have been homologated to race in Australia. Check with your CAMS office to make sure the brand of clubman and engine you choose are actually homologated, or for new models are in the process of gaining homologation. For homologation CAMS require a minimum of 10 identical cars be produced in a 24-month period. The PRB range will be homologated with both the Honda S2000 and Mazda Duratec engines as soon as the required numbers are reached. It would be a shame to go to all that effort and find that you cannot enjoy your clubman to the fullest.
Resale value should be your final consideration. A good quality car such as the PRB and UK Westfield commands exceptional second hand prices with cars selling quickly. In many cases the resale value equals, and even exceeds, the construction costs. Not a bad way to get a few years of free motoring! Try not to get stuck with an orphan or obscure brand, or be stuck with a car where a major cost blow out will never be retrieved.